In a large valley of the Alpi Apuane, in the village of Villafranca, in the province of Lunigiana you will find this grand Tuscan villa for sale.
At 200 meters from the house, you will find the inhabited medieval 'Borgo di Filetto': 
  
(click on photo's for a larger picture)
The lively village attracts many tourists in summer time, with weekly activities in the borgo such as antique markets, music and other theatre performances, medieval games etc. The villa's location allows you to enjoy these activities without suffering from any of its hassle.
Left: an evening performance | Center: Antique market | Right: The chapel of the Borgo di Filetto
Restaurants and bars are all at walking distance, as are the shops you may need for daily groceries and errands. You will also find a railway station with direct connections to Pisa, Parma and Florence and as of recent the village has been enriched with a 9-hole golf course.
Surrounded by the Italian alps and three magnificent protected natural reserves: The Parco Nazionale dell'Appenino Tosco Emilliano and the Parco Nazionale dei Cento Laghi which provides for long quiet hikes in the summer and excellent skiing in winter time. The third reserves is part of   Unesco world heritage:  the world famous Parco Nazionale delle Cinque Terre which can only accessed on foot, by boat or by rail. All within a range of 30 kilometers!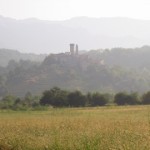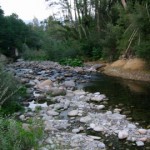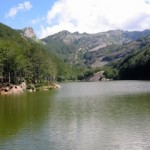 Left: Direct surroundings | Center: hiking at 5 minutes distance | Right: 'Parco dei Cento Laghi'
The villa is also excellently located for cultural excursions to exquisite places such as Lucca, Pietrasanta, Pisa, Florence, Lerici, Portovenere, Rappallo, Porto Fino, Genua or Parma.
Left: Fore dei Marmi | Center: Lucca – home of high fashion design | Right: Bagnone
Tired of all the hiking, sightseeing and shopping? The 40 km long sand beaches between La Spezia and Viareggio provide ample opportunity to relax in luxury and enjoy all the pleasures of the Mediterranean Sea.
Beautiful Lerici on the Mediterranean coast